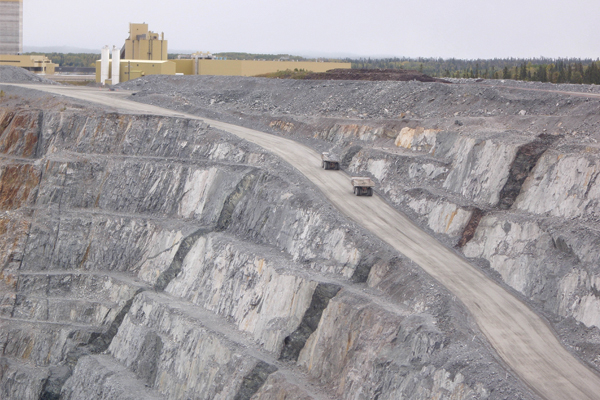 GEOCHEMISTRY & GENOMICS
Syncrude Canada Ltd., Canadian Oil Sands Innovation Alliance (COSIA) & Genome Canada
Professor Lesley Warren, the Claudette MacKay-Lassonde Chair in Mineral Engineering, is leading two important industry-partnered projects. Working with Syncrude Canada Ltd., and the Canadian Oil Sands Innovation Alliance (COSIA), Professor Warren is pioneering an innovative combination of geochemistry and genomics to provide new proactive biological solutions for improved monitoring and more sustainable end pit lake design for the oil sands.
With funding from Genome Canada, Professor Warren is also developing the next generation of biologically integrated monitoring, management and treatment tools for mining wastewaters. This work is supported by industry partners Glencore Sudbury INO, Hudbay Minerals, Rambler Metals and Mining, OMA, MAC, Advisian, Ecological and Regulatory Solutions, and CSIRO Australia.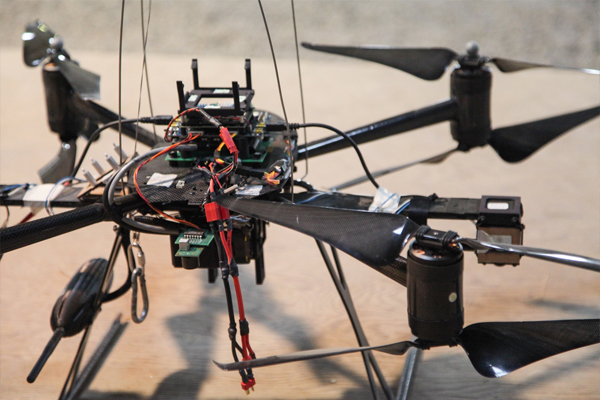 AERIAL VEHICLES
McEwen Mining
Professors Kamran Esmaeili and Angela Schoellig, in partnership with McEwen Mining, are developing unmanned aerial vehicles for real-time, high-resolution mining data acquisition for post-blast rock fragmentation, hyperspectral analysis of post-blast muck piles and monitoring of surface excavations and earthworks.
This project will demonstrate that real-time analysis with a UAV can offer both technical and operational advantages over conventional approaches, with the anticipated benefits of improved mine planning and operational efficiency across the mine cycle.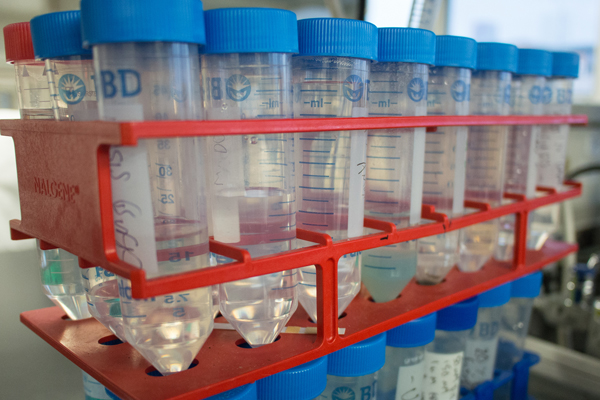 INDUSTRIAL WASTEWATER MANAGEMENT
Vale, Glencore, Teck & Hatch
Professors Vladimiros Papangelakis and Elizabeth Edwards, in partnership with Vale, Glencore, Teck and Hatch, and with funding from Genome Canada, are working on genomics-driven improvements in bioleaching, sulphur and selenium stabilization.
This project will develop bioprocesses that harness the capabilities of microbial communities to stabilize mine wastes and leach and recover valuable metals (nickel, copper, zinc) from tailings, which have the potential to offer technical, financial and environmental advantages over conventional approaches to mine waste management.
MINE DEVELOPMENT
Kinross Gold Corporation
In partnership with Kinross Gold Corporation, Professor John Harrison, the Keck Chair in Engineering Rock Mechanics and associate director of the Lassonde Mineral Engineering Program, is engaged in improving our understanding of the geomechanical properties of frozen and thawing rock masses to inform mine development in northern and changing climates.