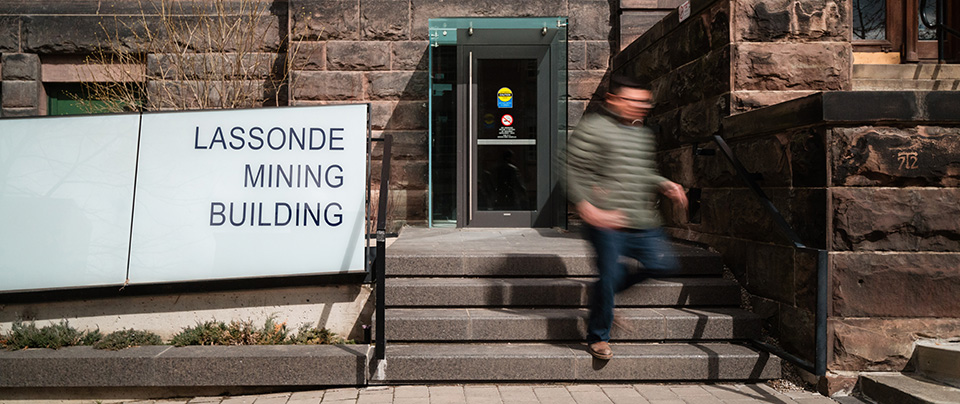 The Lassonde Institute of Mining is a world-leading interdisciplinary mining research institute at the University of Toronto.
It is a global leader in innovative research across the spectrum of mining activities, from exploration and extraction, to processing and metallurgy. It aims to attract and train future leaders in mining research and use its researchers' expertise to benefit the mining industry.
Institute personnel develop leading-edge solutions for the mining industry with a focus on sustainability. Comprised of an exceptional community of students, researchers, and engineers, the institute addresses the most important scientific problems facing mining. The institute brings together mining, civil, materials, and chemical engineers, as well as geophysicists, geologists, geochemists, and environmental scientists, who conduct research that crosses traditional disciplinary boundaries.
By training and cultivating the people who will help find solutions to the greatest contemporary mining problems, and by contributing the ideas and pioneering the practical technologies that will make the difference, the Lassonde Institute of Mining fulfills its obligation as a world-leading centre.
The Institute was created with the financial assistance of the Canadian minerals industry, and in particular Dr. Pierre Lassonde, as well as with support from the Government of Canada and the Government of Ontario.
---
Director, Lassonde Institute of Mining
Professor Lesley Warren, PhD, BSc
Department of Civil & Mineral Engineering
---